With Wiloke Text Card add on, you can add the text to any image you have on Anywhere on your website.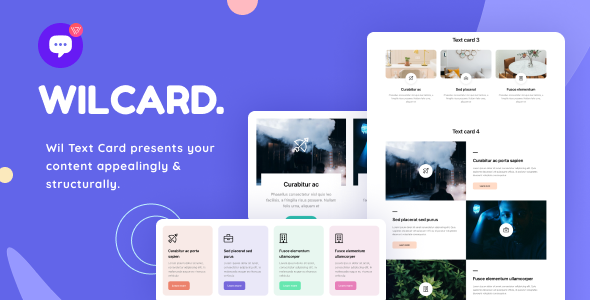 Attractive touch
This is an easy-to-use text card for your website. You can save your website for later use.
Visually represent
Wiloke Text Card is a small widget that you can use on web pages to highlight certain content.
Convey ideas
Easily customize icons help convey the essential ideas of YOUR products and services.